On Demand CNC Machining Service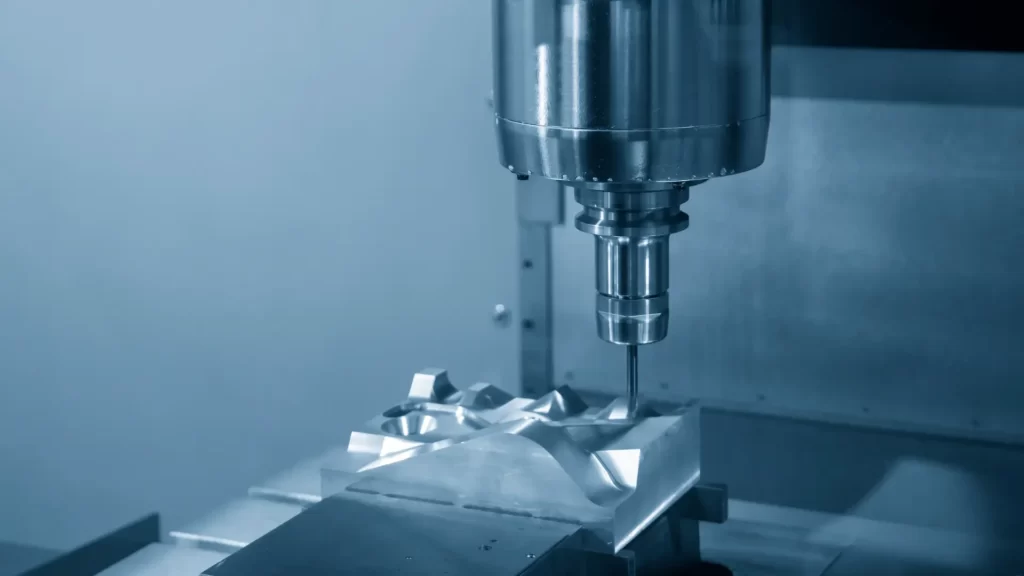 Employing rotating cutting tools, our subtractive technique expertly shapes materials with precision. Ideal for various industries seeking accuracy in components and mold fabrication. 
CNC turning involves a high-speed rotating workpiece meeting a cutter to shape round or tubular forms. This process creates intricate external shapes, internal holes, and diverse threads with precision. 
Our 5-axis CNC machines optimizes multi-sided part processing in a single setup, enhancing machine utilization, minimizing setups, and bolstering quality. This capability amplifies our CNC shop's cost-effectiveness across diverse projects. 
Targeting tight tolerances of ±0.0005″ or finer? Our advanced CNC technology, skilled team, and rigorous inspection ensure flawless precision and repeatability, even for intricate parts. We're dedicated to surpassing customer expectations with unmatched CNC machining excellence.
Cloudwave thrives on top-notch quality and extensive machining capabilities, backed by continual investments for competitiveness and rapid lead times.
Explore our extensive CNC machining capabilities, encompassing milling, turning, drilling, tapping, EDM, and wire EDM across various materials. As an ISO 9001:2015 certified manufacturer, our professional expertise, backed by advanced CNC machines, guarantees precision and perfection in every part, right from the start.